Curb Appeal!?! Yes, Please! The first part of a house that a new homebuyer experiences, is the landscaping! The front lawn greets them at their feet as they open the door! The fragrance of the flowers and the stark contrasts created by the lawn or desert landscaping, all work to invite a new homebuyer to and through the front door! But, it doesn't stop there! Each window that they pass as they enjoy the home's interior, takes them right back out to nature and into their own backyard! Amazing landscaping creates a meditative walk through the space they seek to one day call home! PHORT Architecture & Life Landscaping concepts create a resort-like design so that the interior spaces of the home offer the refreshing space for relaxation and entertaining that they were designed to! Region-appropriate plants designed with stunning landscapes with an eco-focused layout, and outdoor scenes all merge to create an amazing at-home oasis! Our designs are created to work with and within nature and not against it! Experience Landscaping Design by PHORT Architecture & Life! Complete packages include a presentation file of project designs, renders, landscape aerial design placement, plant/flower/trees, hardscape and materials lists, supplier lists, inspiration images, optional installation, and a project video. Scroll Down and view some of our Landscaping Design Concepts!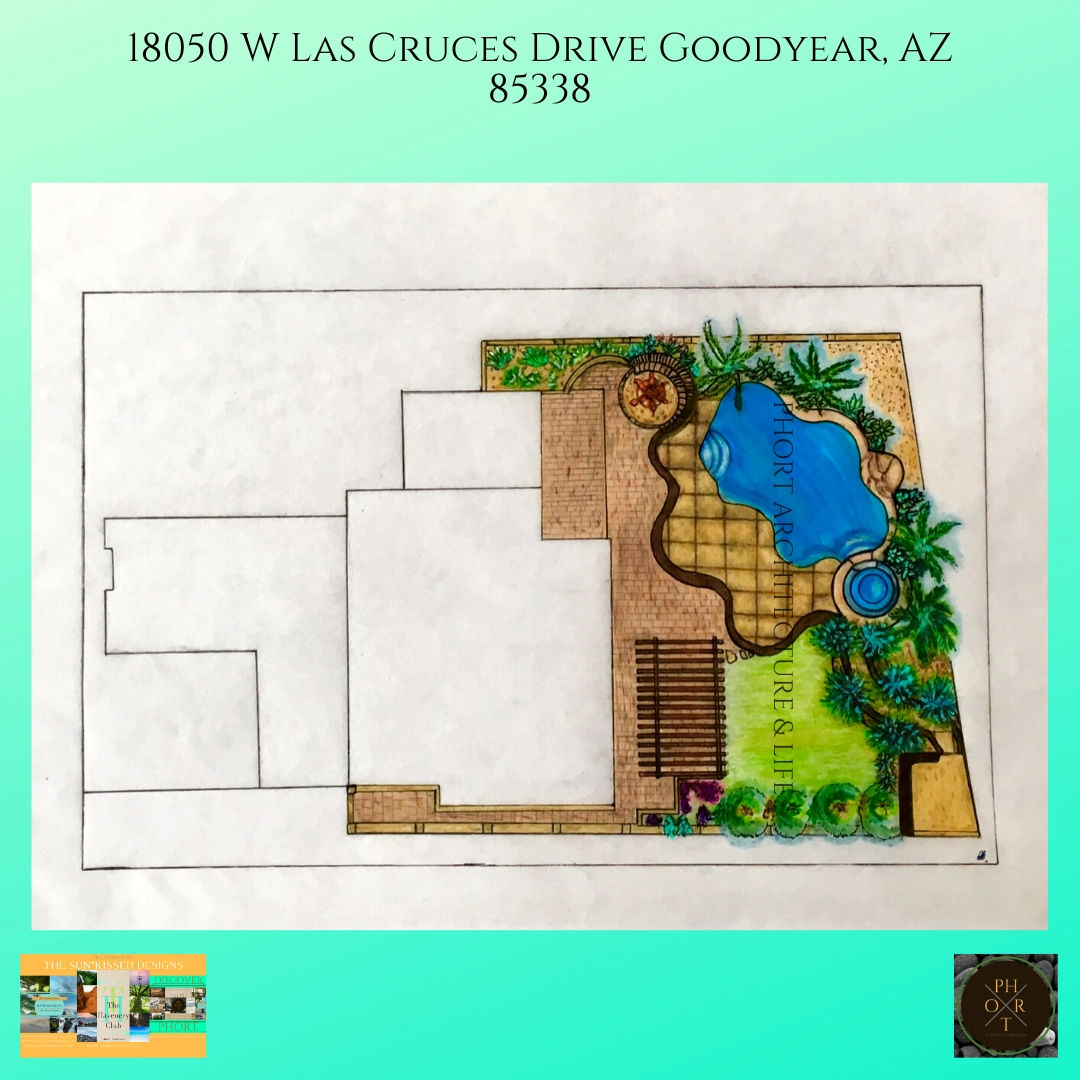 We start with the site plan and then build the concept!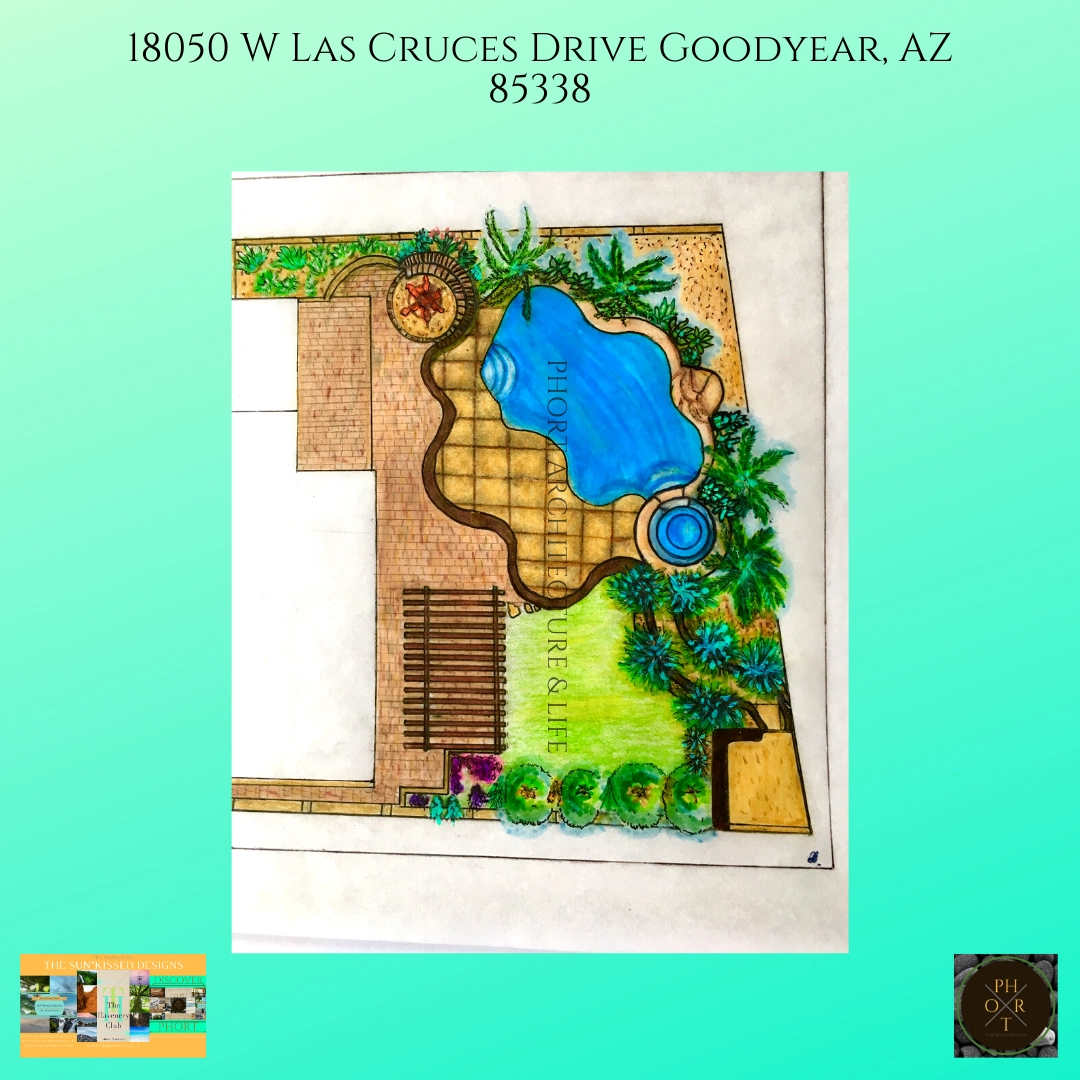 Backyards are meant for relaxation, making memories, and gathering together with those we hold dear! The above design consists of several
spaces throughout the yard to create an oasis to be enjoyed in various ways!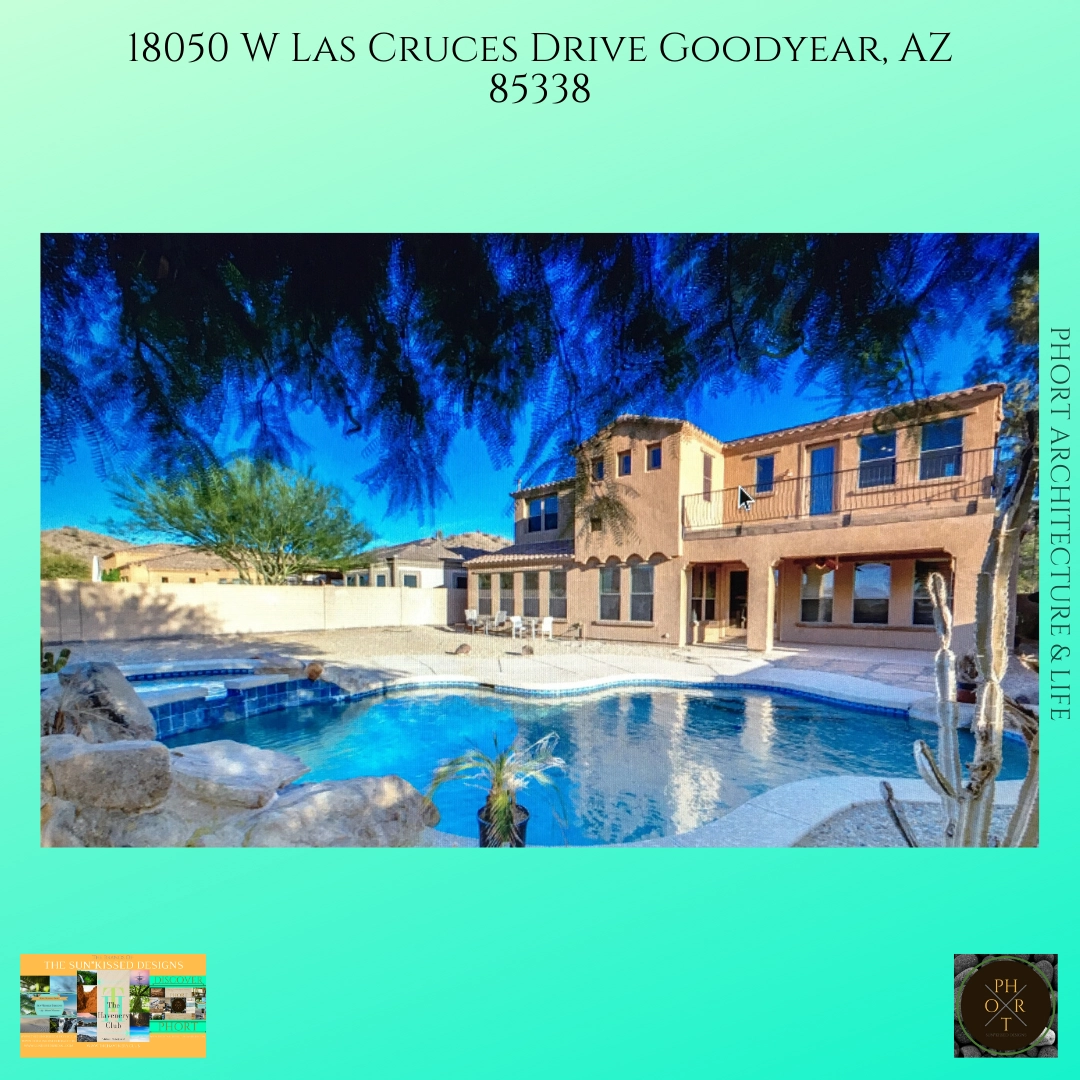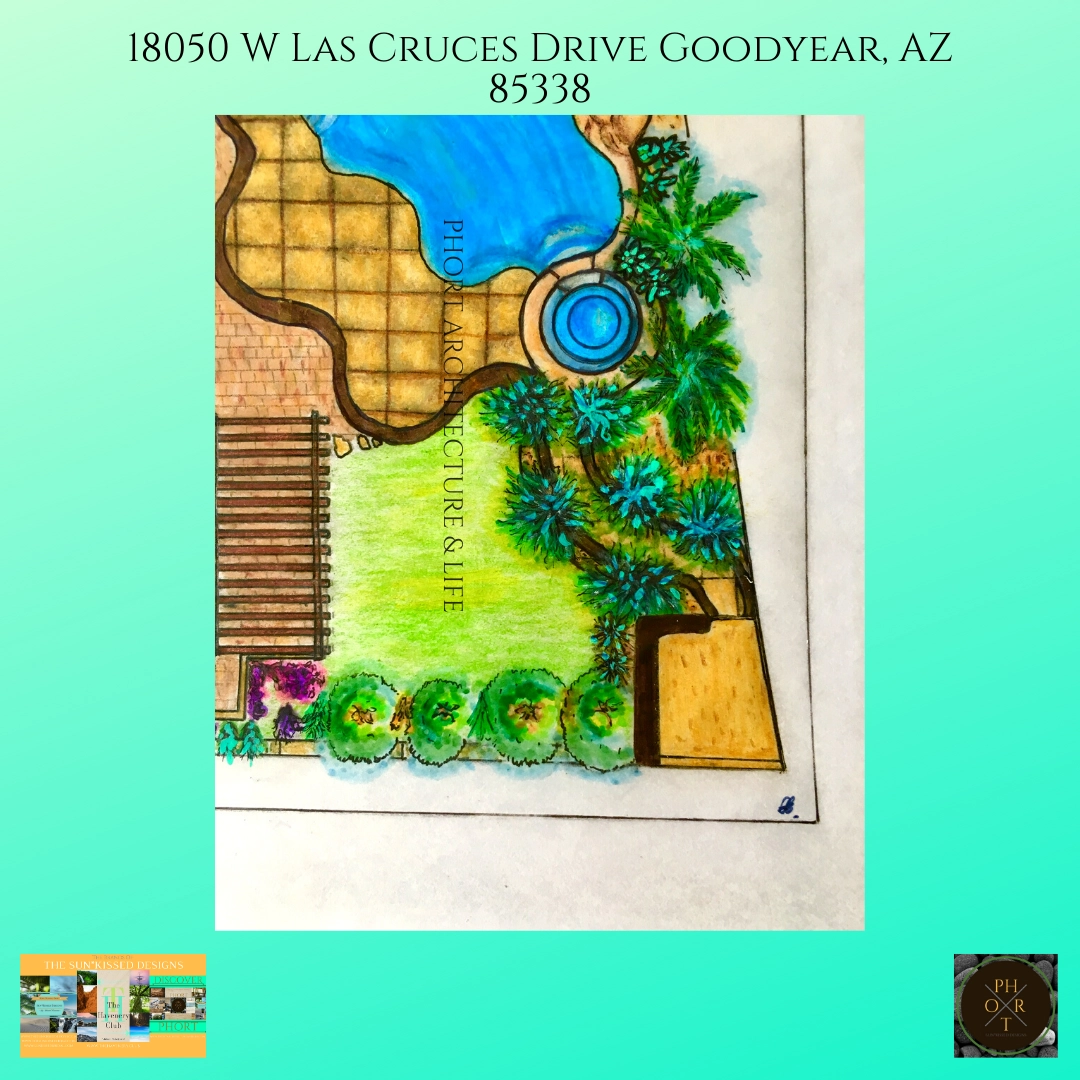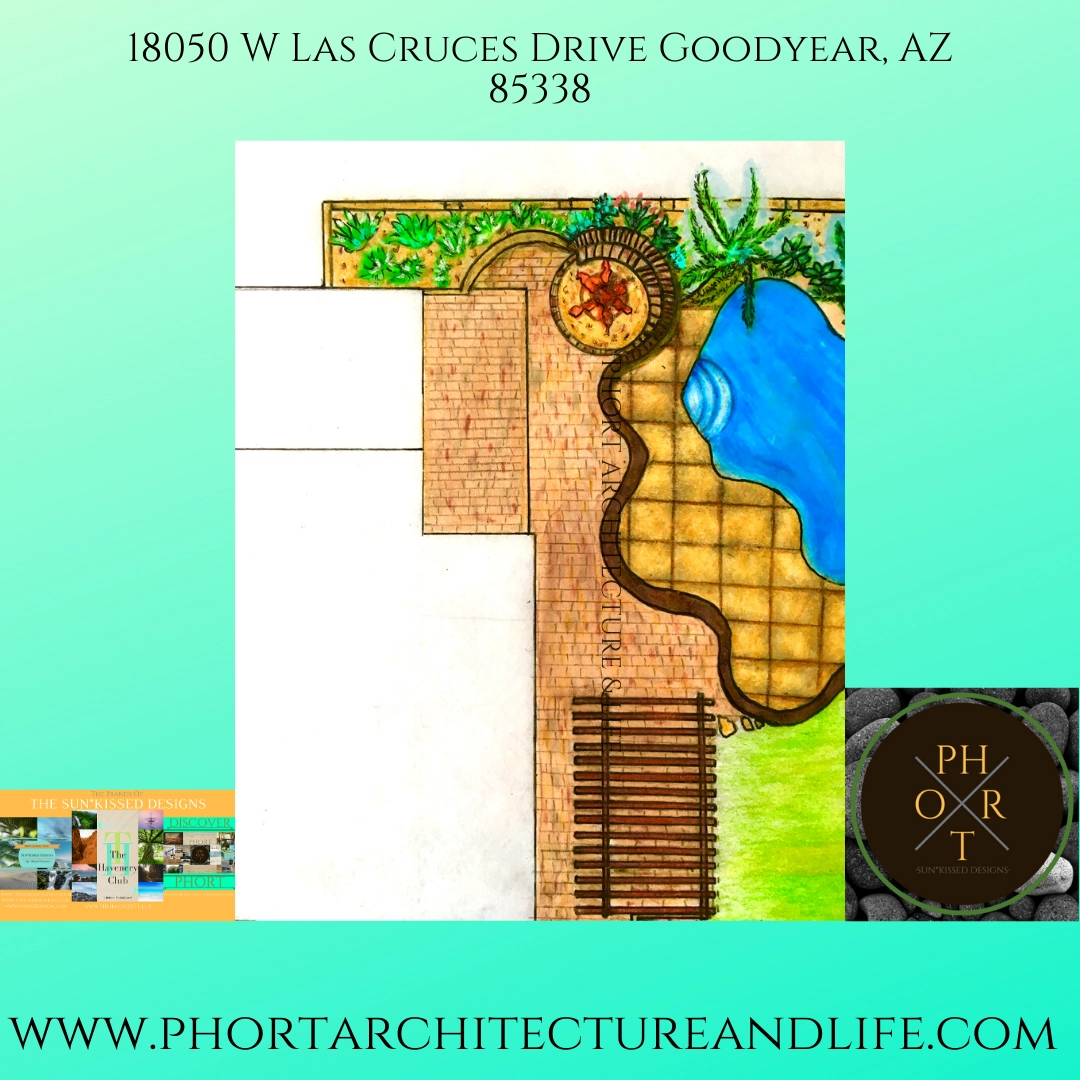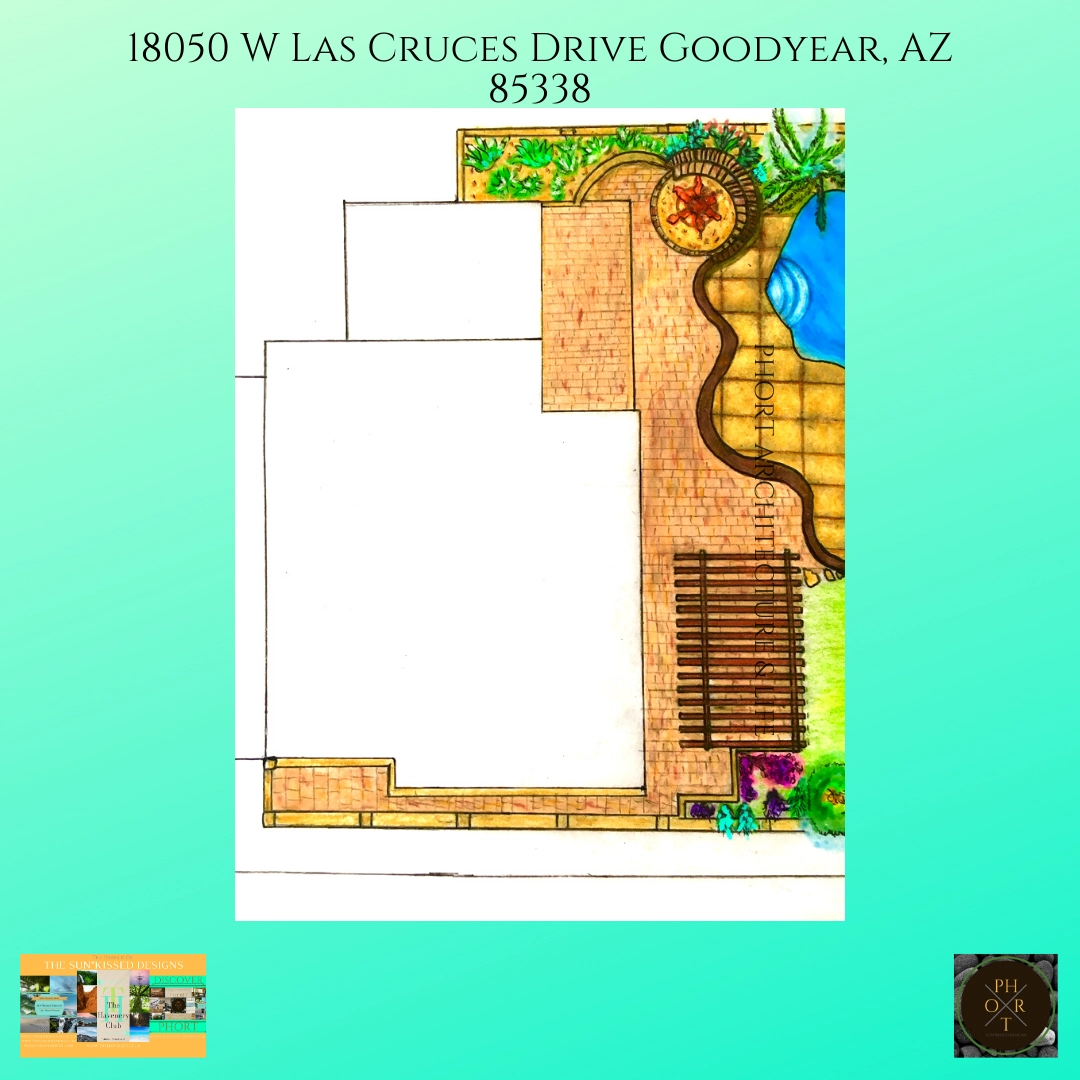 Below are 2 renders of the image (right) of the right side of the house!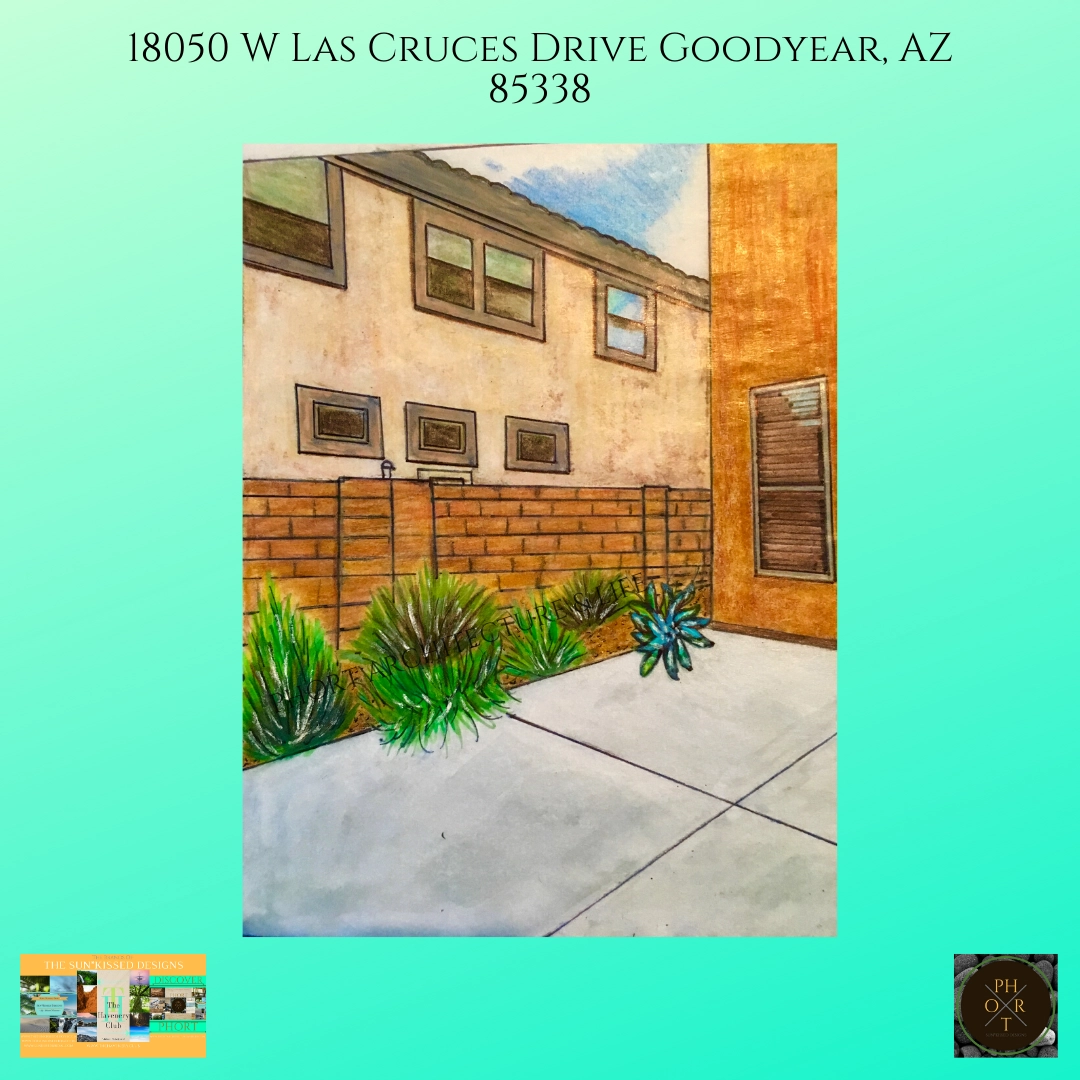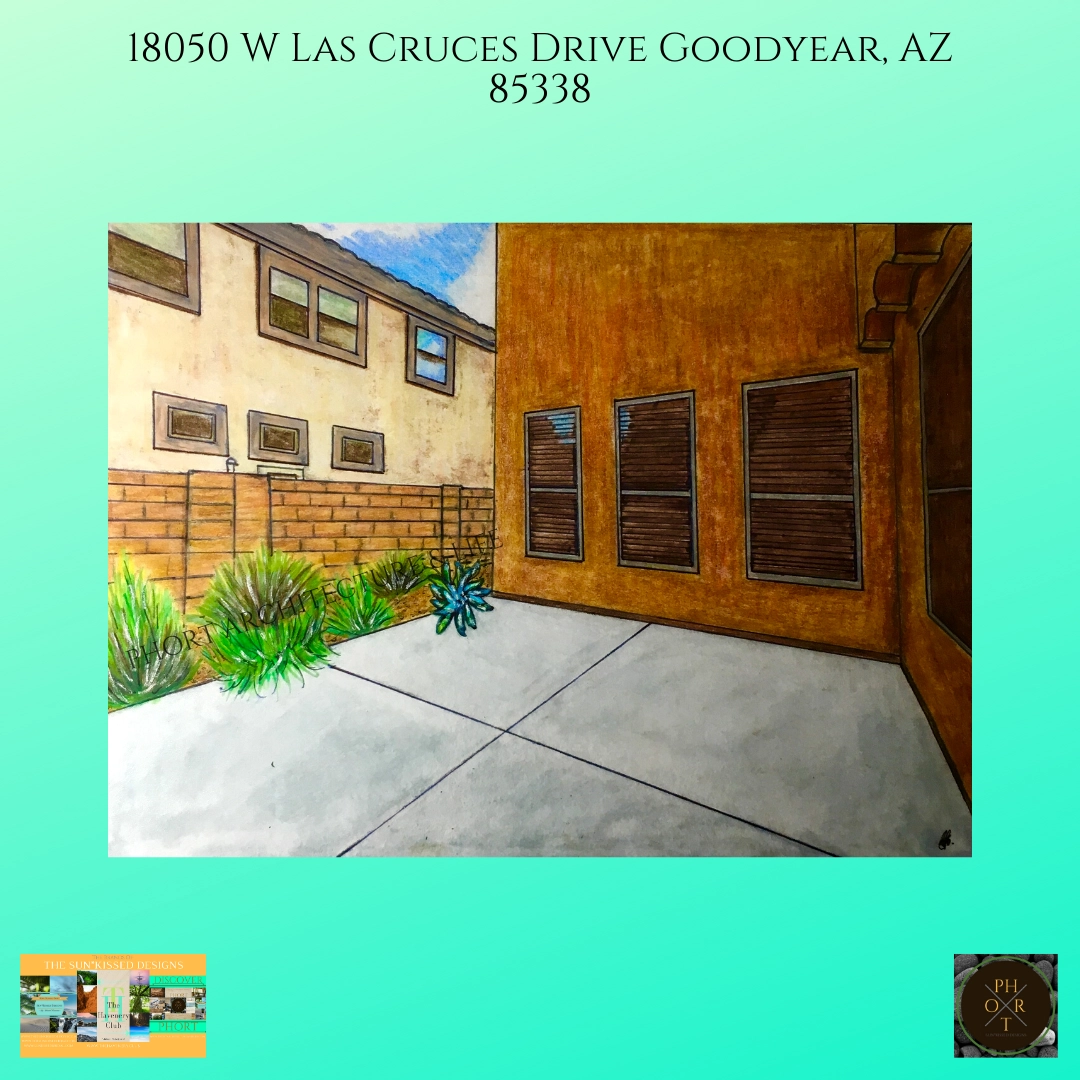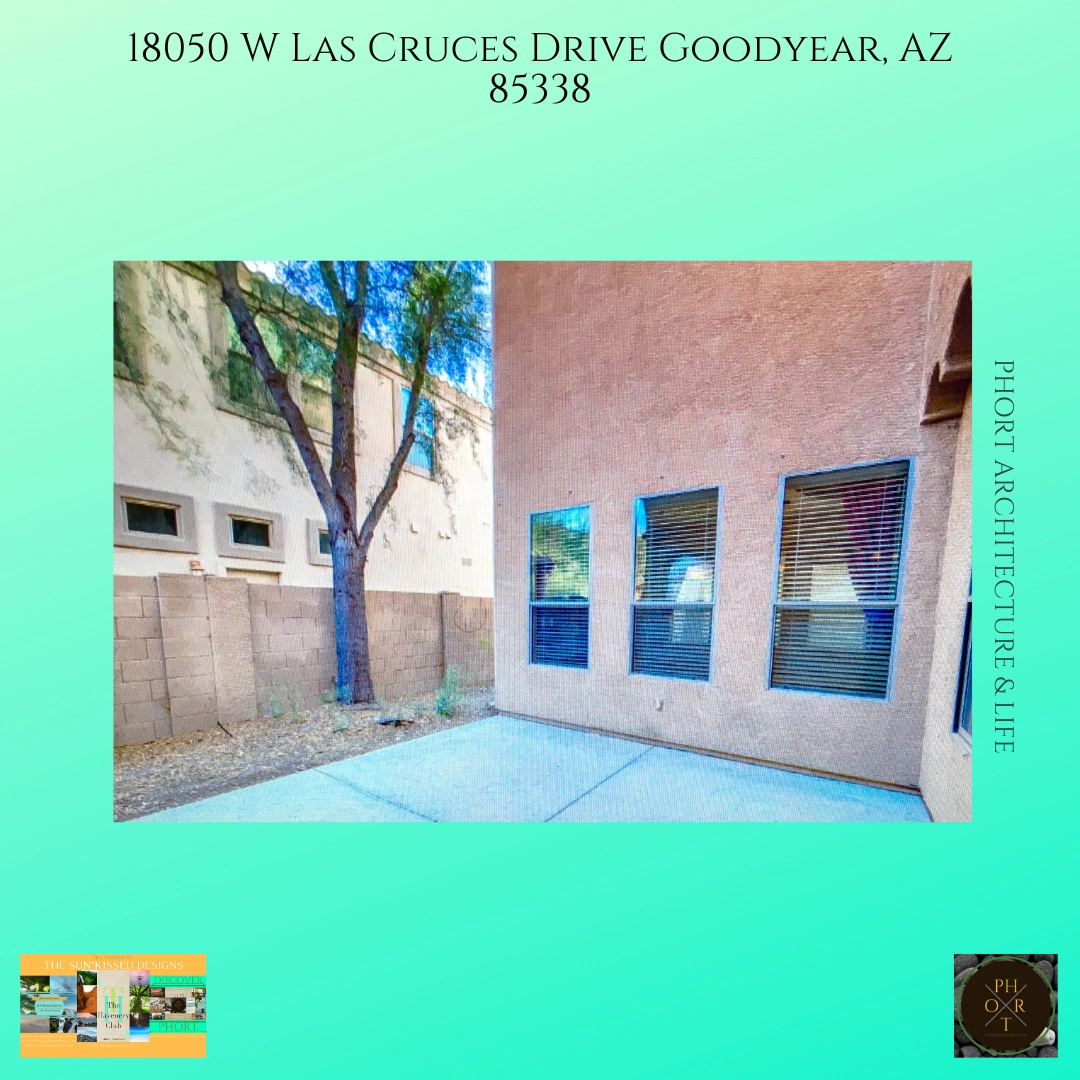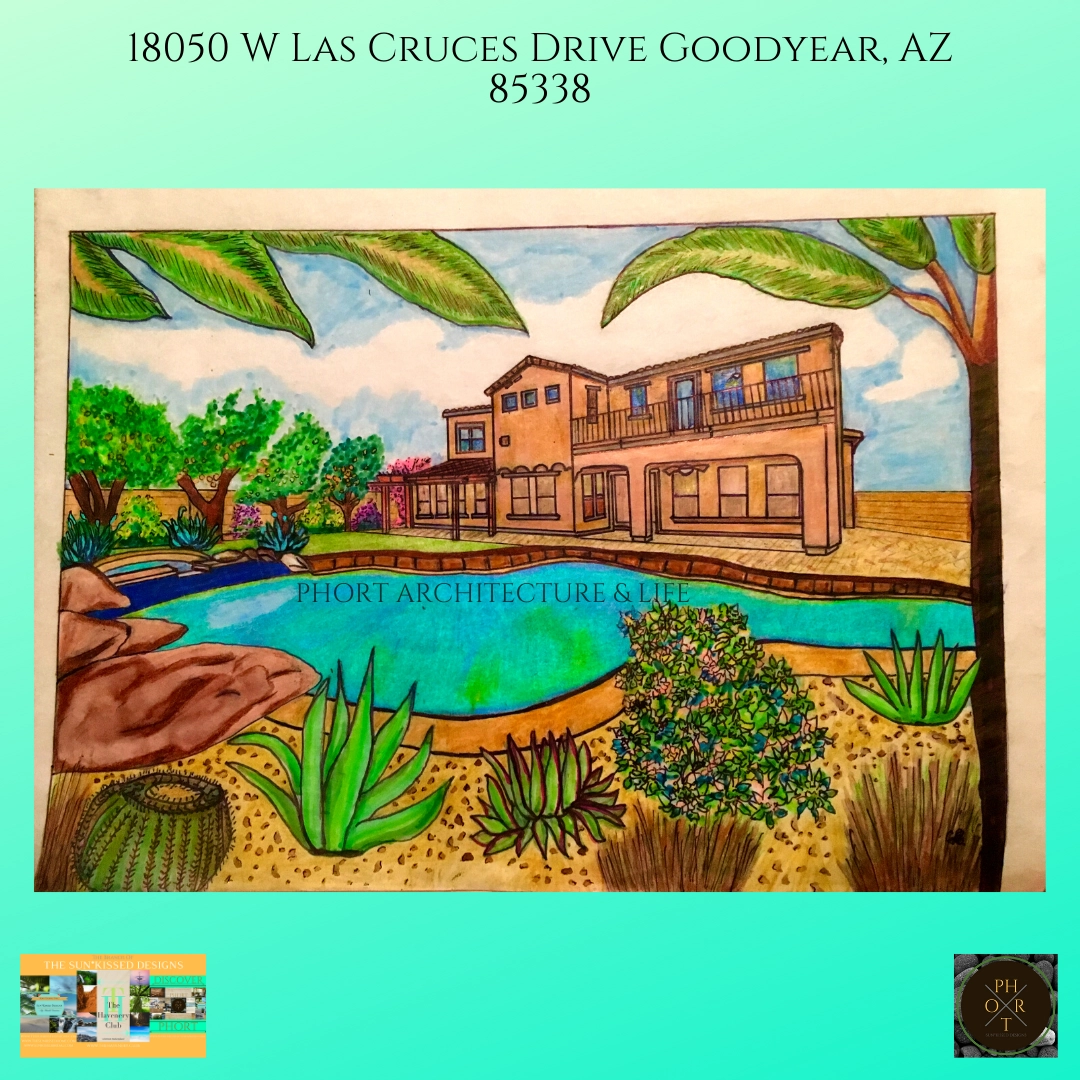 Above is an image of the subject property backyard and below is our handdrawn render of our Contemporary Desert Oasis Design Concept!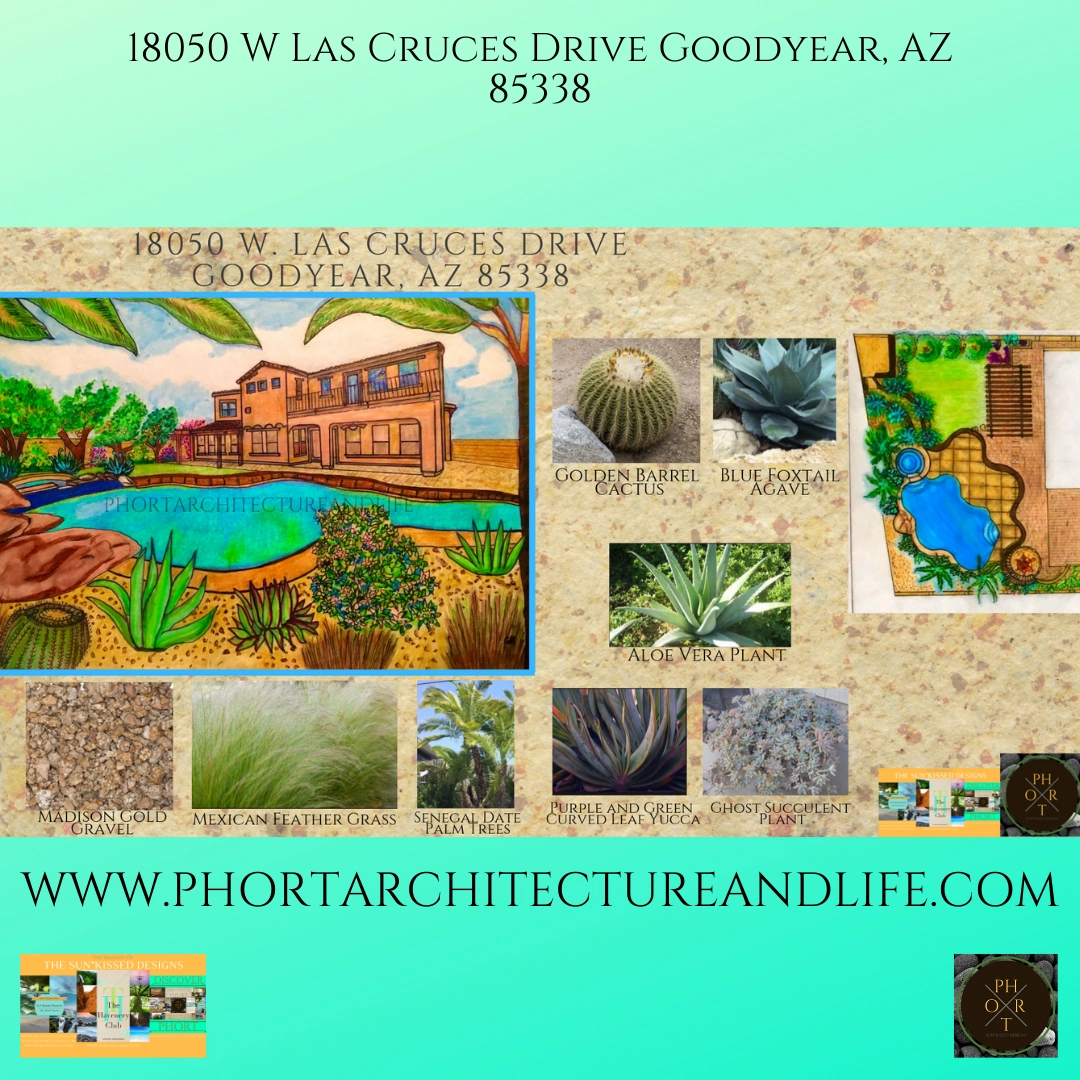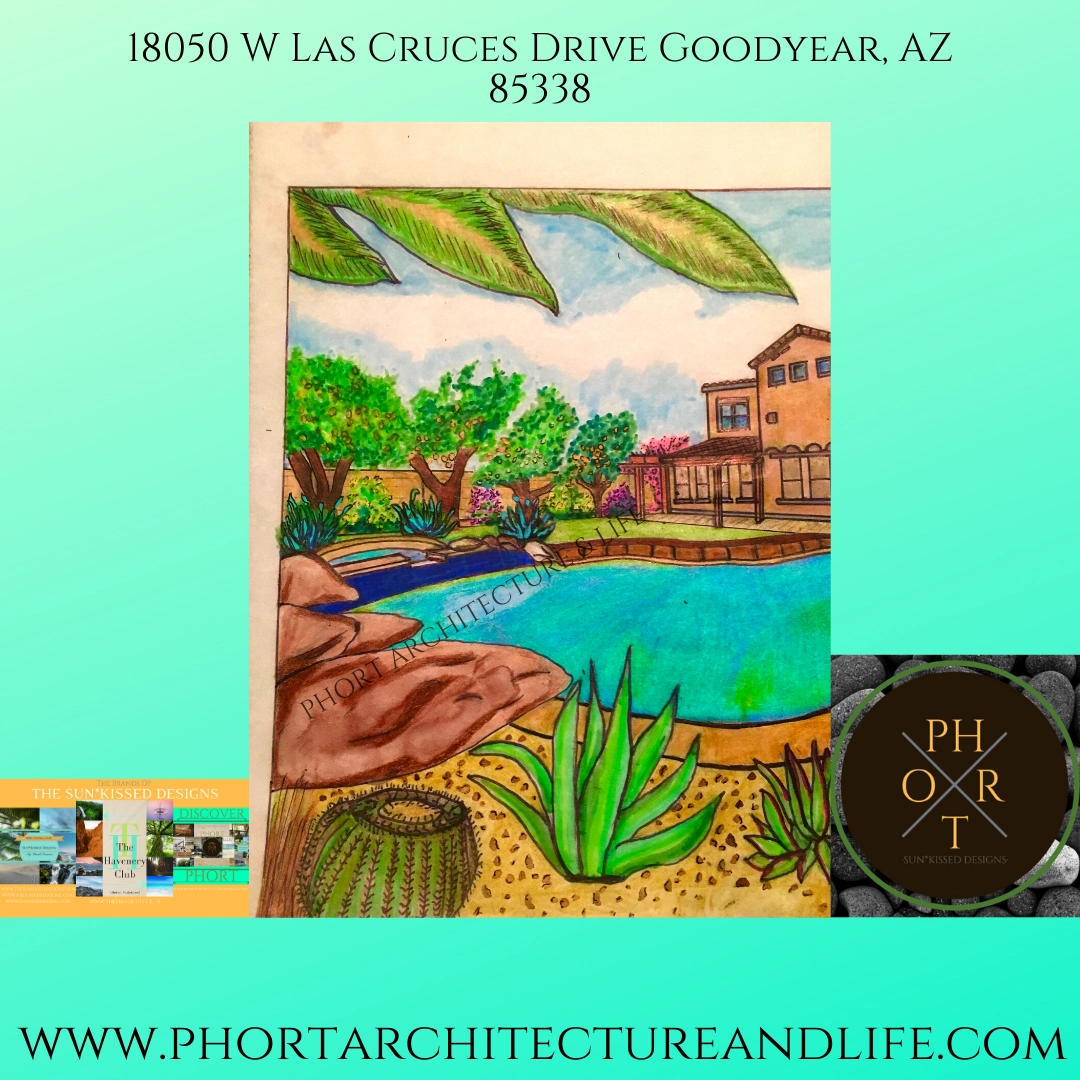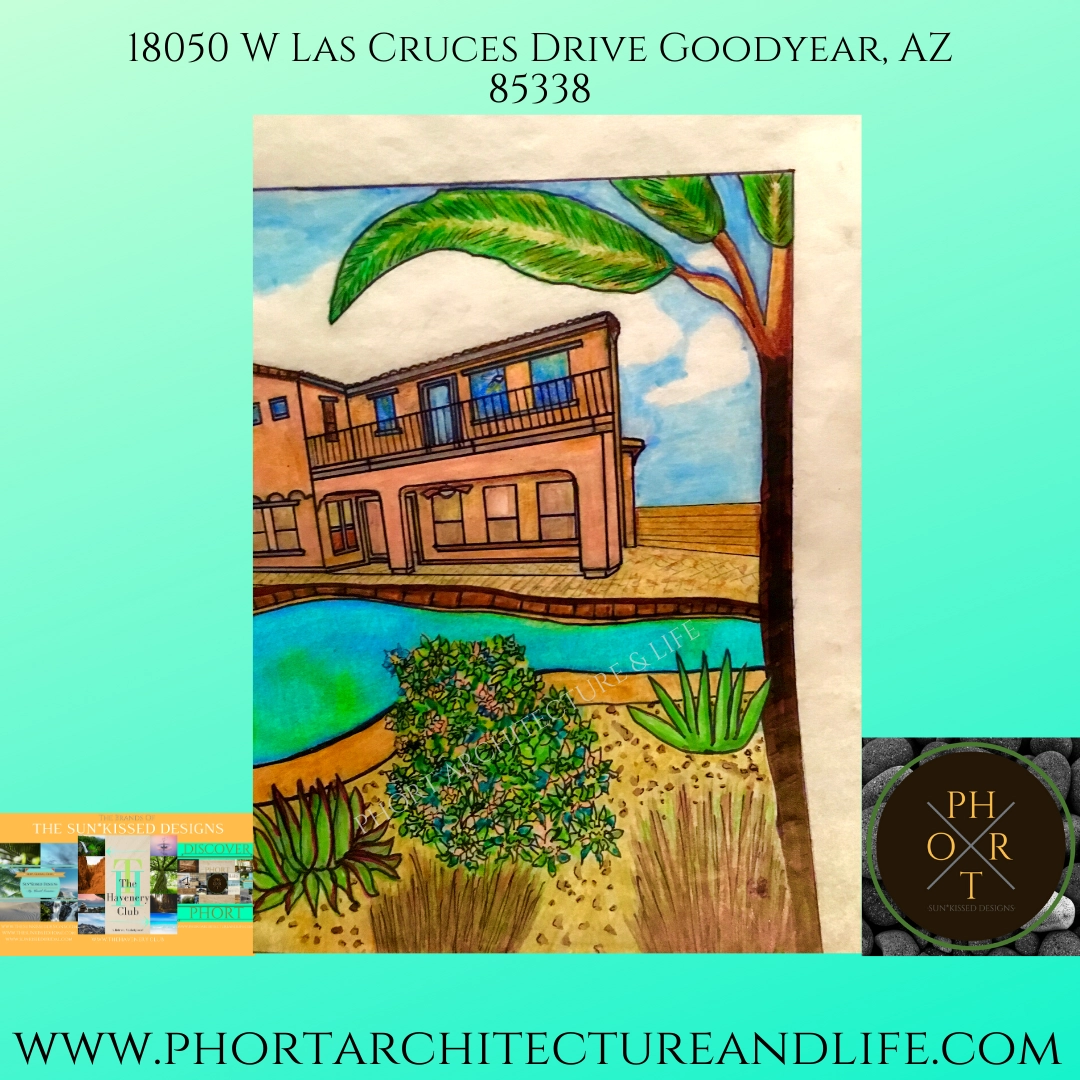 Our renders include the actual products drawn into the design! We then place actual images of the regional plants and trees that are to be used along with the pavers, tile, pergolas/decks, fire pits and seating!
The colorful fruit trees that are built into the design include fruit trees and desert appropriate floral trees to create a peaceful element to the yard!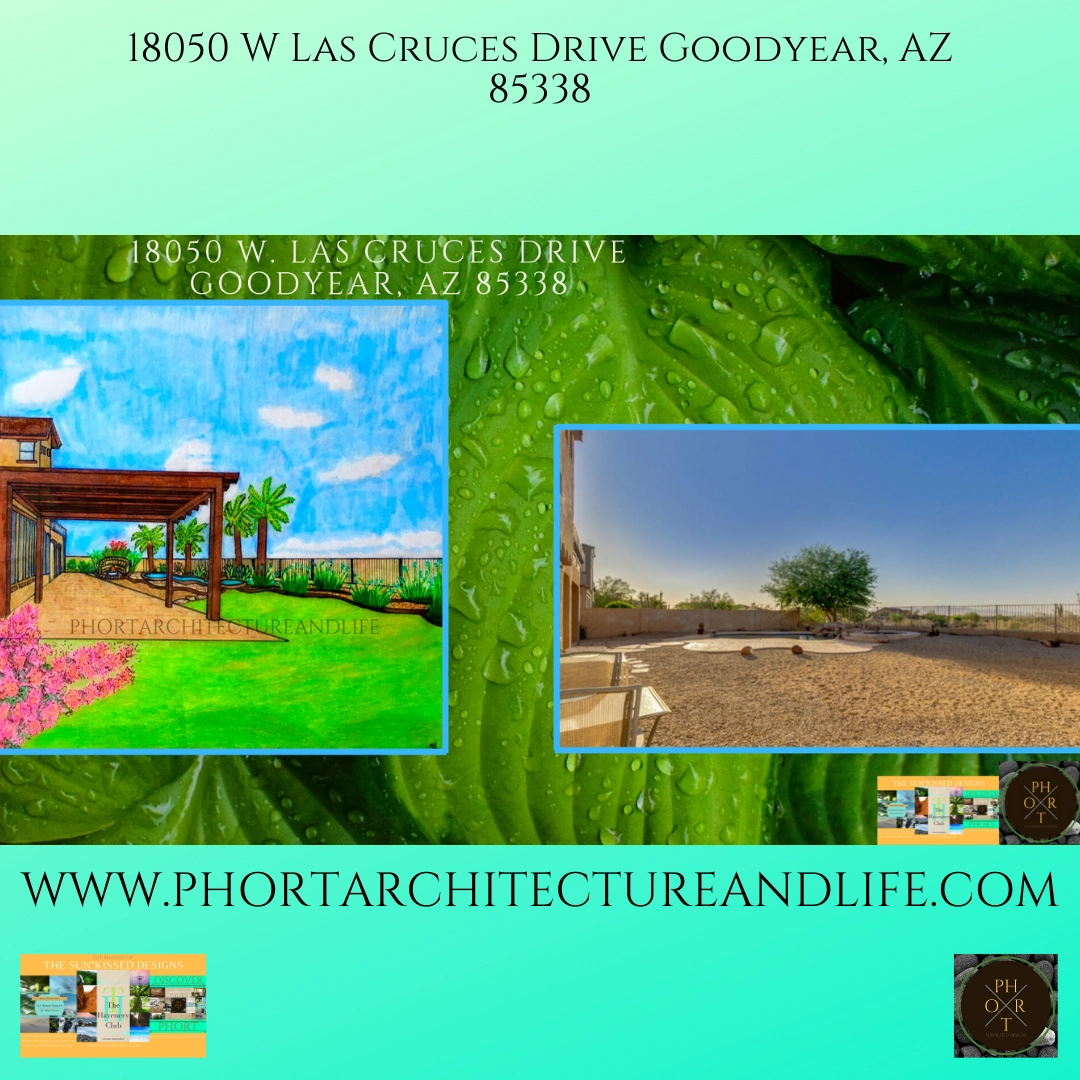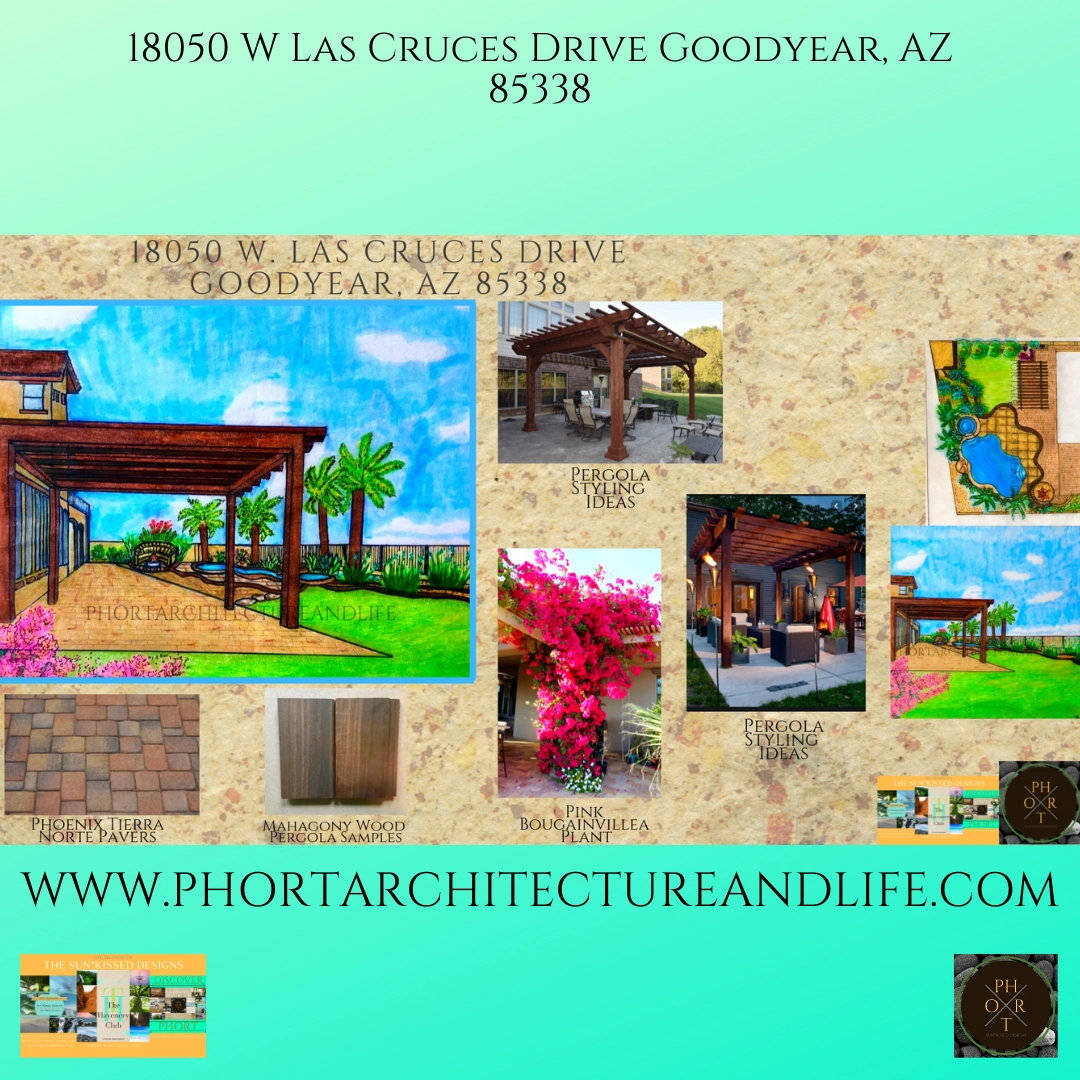 The pergola is a perfect way to create another 'sectional' experience to the yard! This is where additional seating and/or an
outdoor kitchen to make the space even more inviting!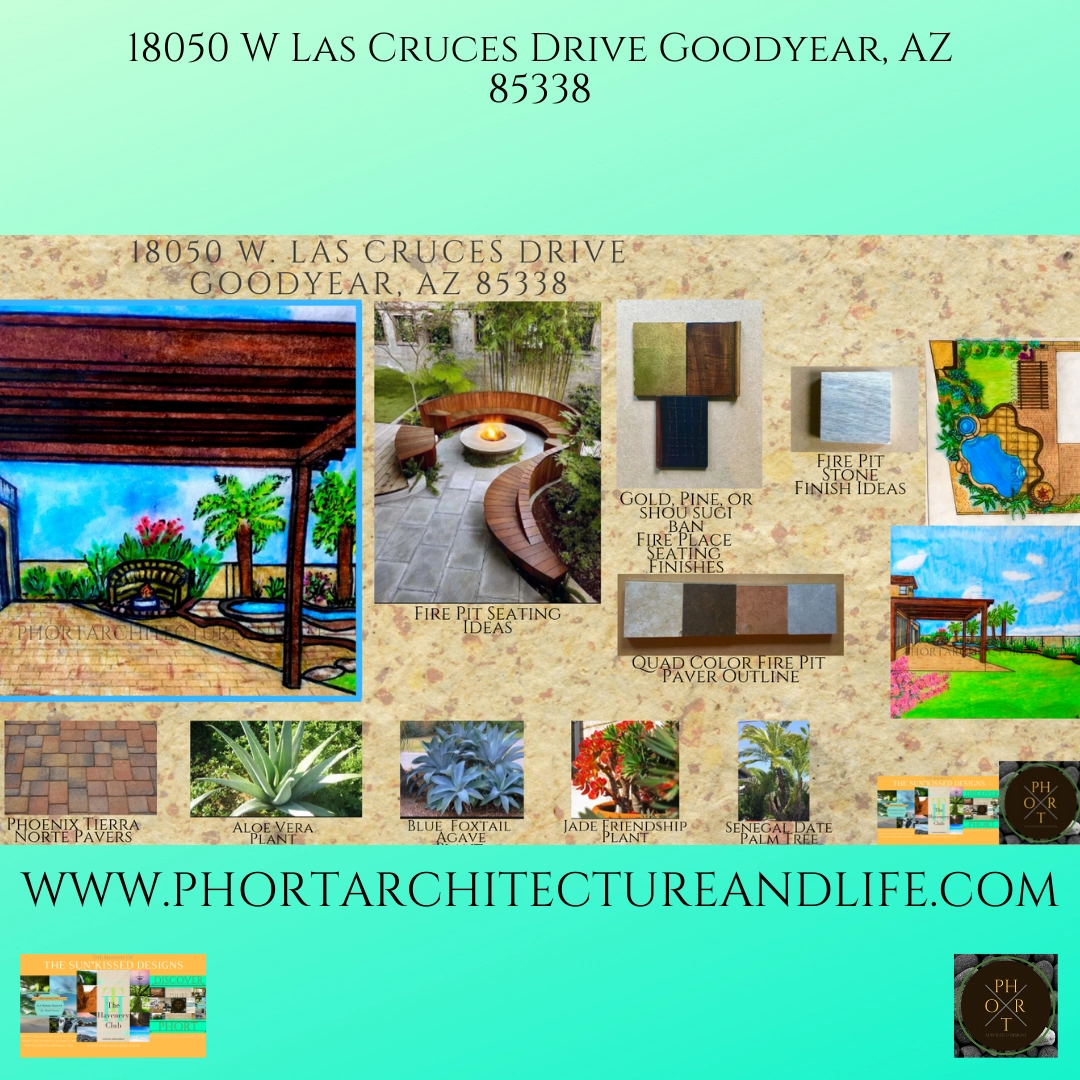 Custom seating designs are created with sourced seating styles placed for quick concept visualizations! Sign Up for a Live Consultation via the second
tab at the top of the page, or Schedule A Consultation through the form below!