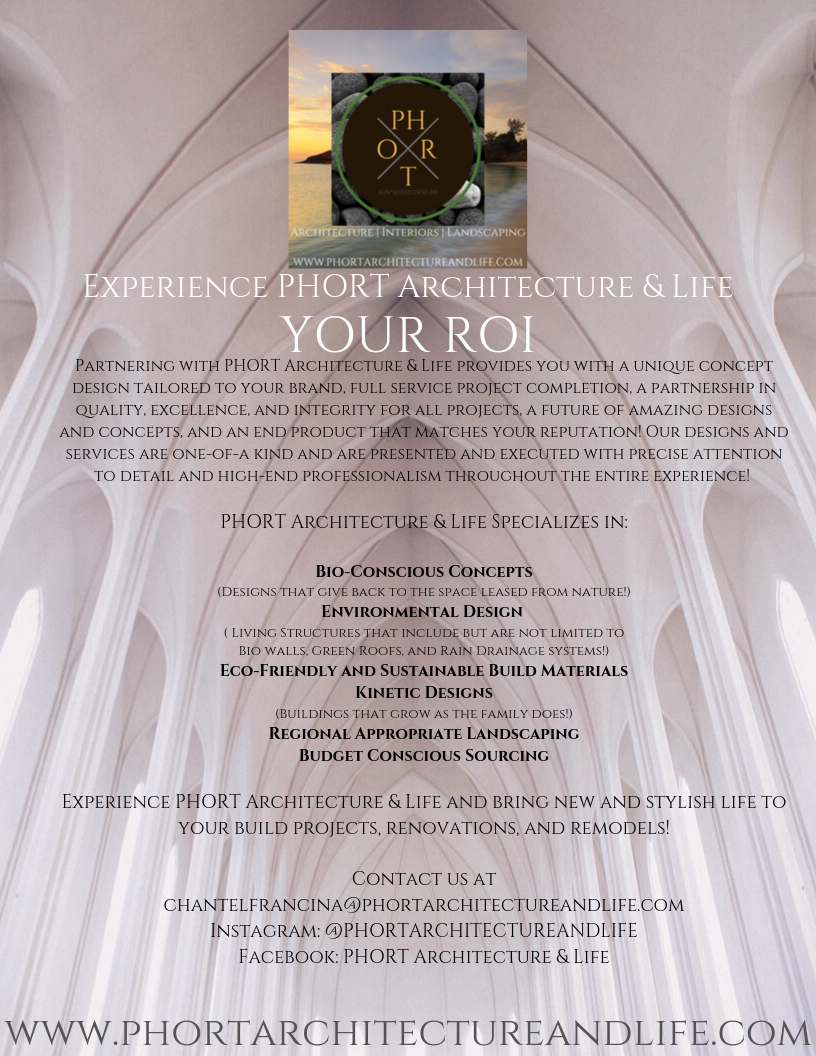 PHORT Architecture & Life specializes in creating unique spaces that give back to the environments that they occupy, while also enhancing and 
inspiring the lives of the end users and home owners of the spaces! But that is just the standard! We exceed that by implementing 
Bio-Conscious Concepts, Environmental Designs which include Bio-Walls, Green Roofs, and Rain Drainage Systems, 
Eco-Friendly and Sustainable Build Materials and Kinetic Designs which include spaces that are multi-functional and moving storage
 that grows as the family does, and Regionally Appropriate Landscaping all while working within proposed budgets!
We source from industry powerhouses, sustainably created product design leaders, and environmentally courageous 
artisans and professionals! The end results are beautiful spaces that work with and within nature and not against it!
Take a moment to review the pricing information for Individual Room Designs, Entire Home Designs, Commercial Spaces Designs, and
Yacht Designs for Interior and Greenspaces! Our custom Home Decor selections are available from our sister brand The Sun*Kissed Home! 
All of our Live and Scheduled Consultations of 20 minutes or less are absolutely free! Simply click the 2nd tab at the page bar at the
top of the page. For additional and/or itemized pricing, simply email chantelfrancina@phortarchitectureandlife.com
Scroll Down to View Our Service Pricing!
Residential Interior Room Design & Decor Pricing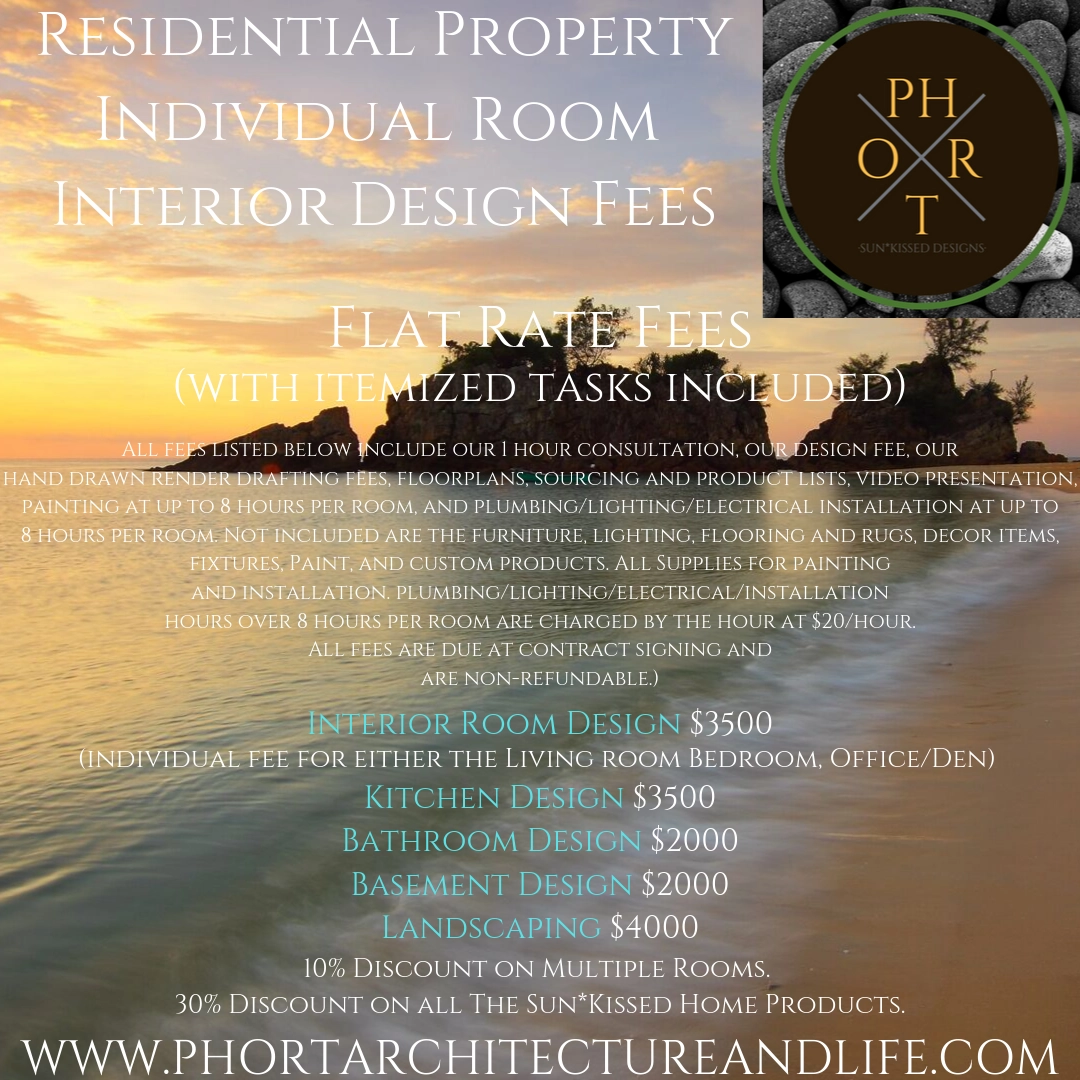 Residential Entire Home Design & Decor Pricing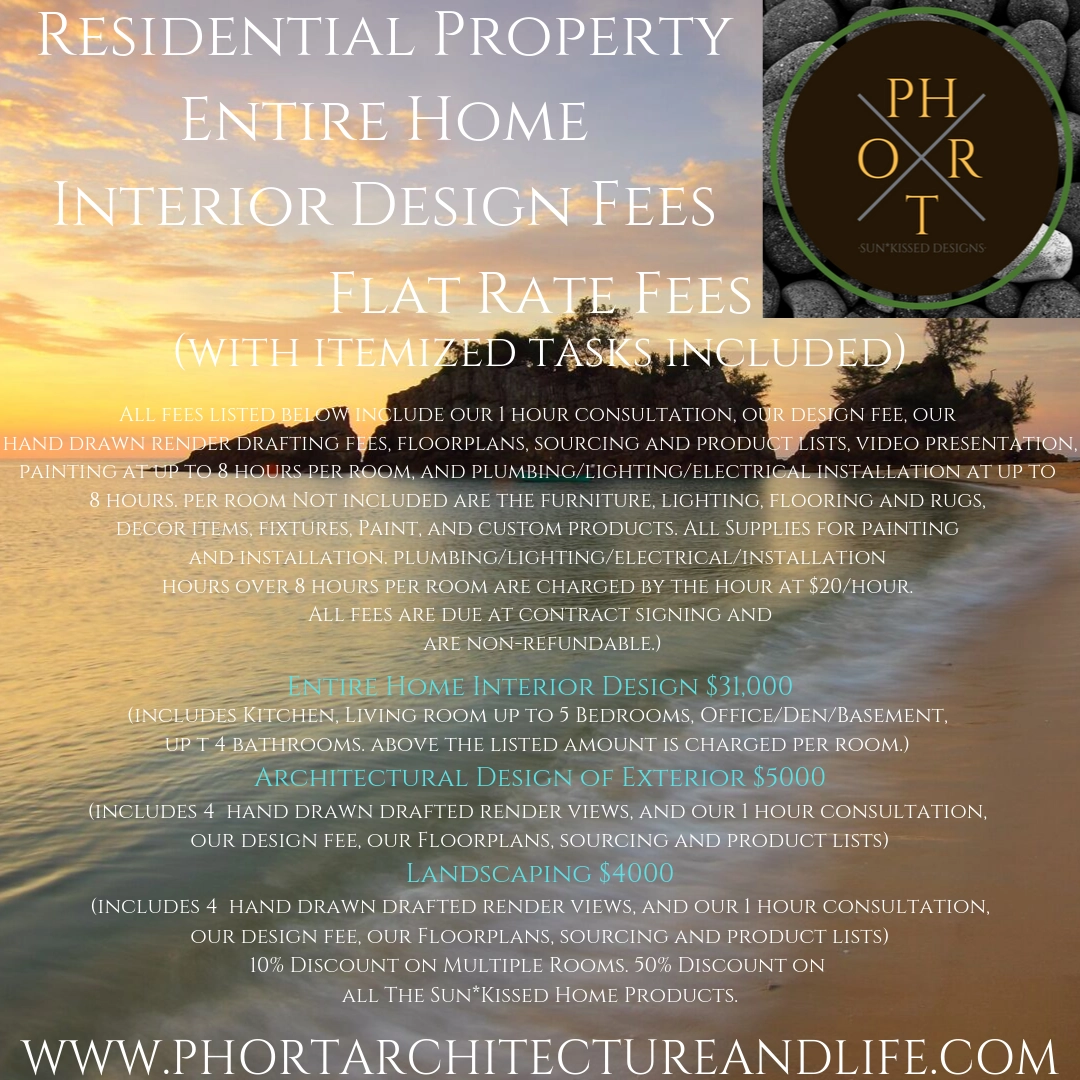 Commercial Interior And Exterior Design & Decor Pricing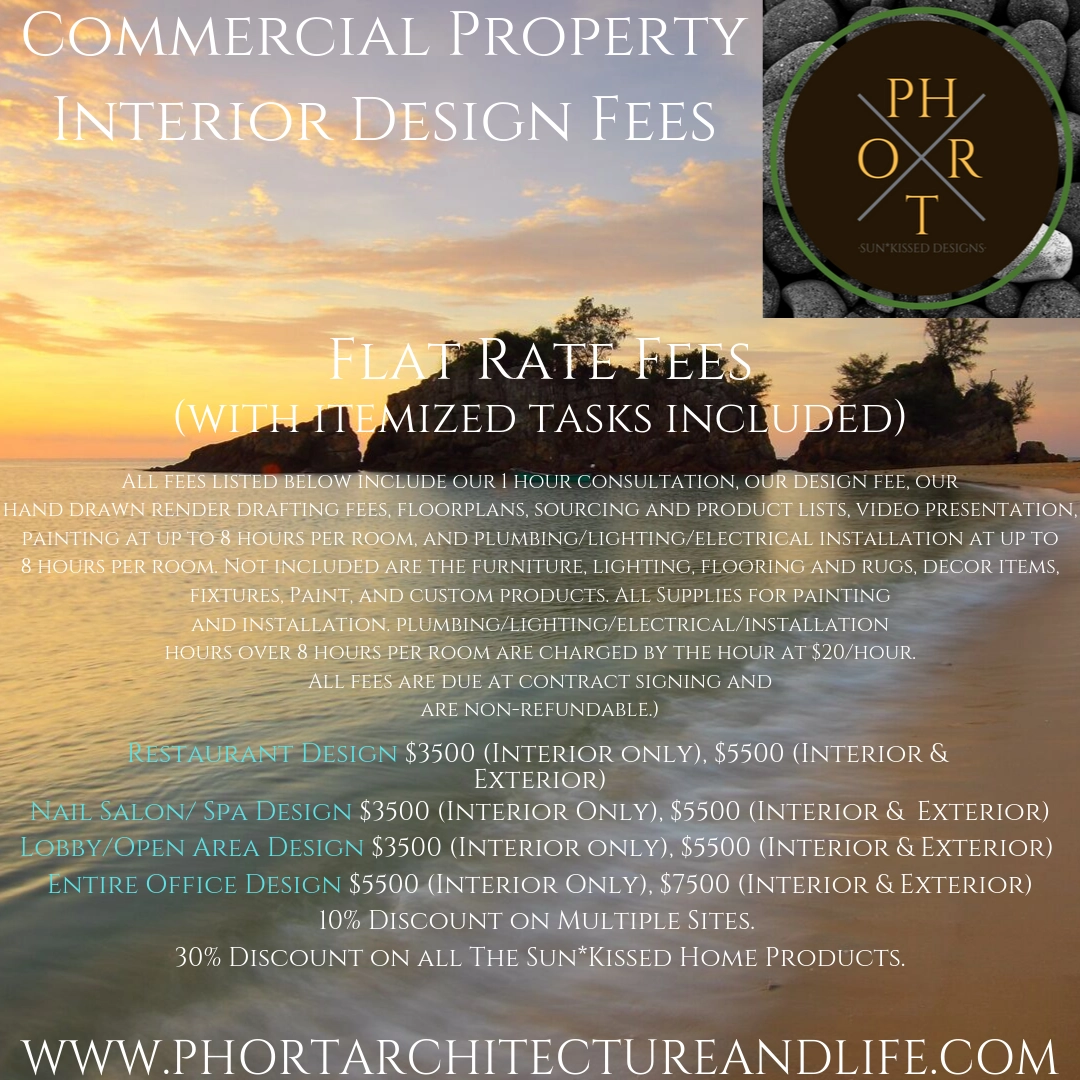 YACHT Individual Interior Room Design and Decor Pricing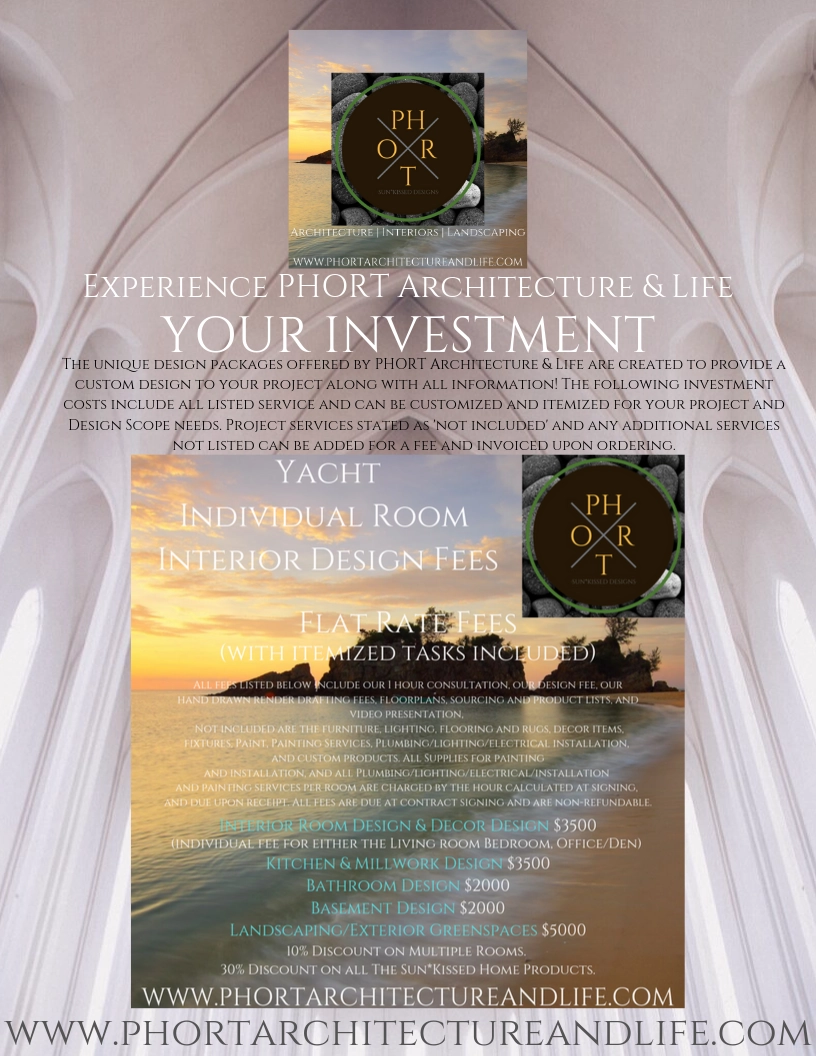 YACHT Entire Interior Design & Decor Pricing